Wildlife Images Winter 2012
Humpback Whales in Cork
Went down to Cork last Friday to see the Humpbacks. Didn't see them bubble feeding or breaching but it was a lovely trip (apart from the swell).
More Humpbacks Whales Here
The Waxwings are here
In some years there are hardly any waxwings, this year has been a good waxwing year for us. It is thought that this is occurs when the berry crop fails or isreally poor in Scandinavia. Here's a few shots taken in poor light (so I've brightened them!)
Another Sparrowhawk Encounter
I regularily go to friends private hide where he gets twice daily visits of Sparrowhawk which come in and try to kill the small birds. Although I've been there at least 50 times, I've only seen them sucessfully kill twice. Here is an image from two weeks ago, when the bird came in to his favourite perch. I've used this image in this years calendar which went to print yesterday!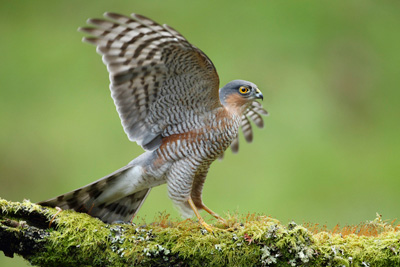 Hopefully will put a gallery together of other Sparrowhawk images, including the kill, some time soon.
Autumn Colours
Its that time of the year again when the soft golden browns hues of falling leaves mix with yellows and reds and the forrests become a world of colour. Here is a shot from last Saturday when the sun shone for a change. Hope you like it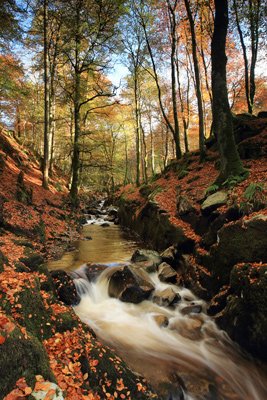 Dublin City Badgers
I had the opportunity to photograph some Badgers in a Dublin city park a few weeks back. The badgers have been coming to vist a garden that backs onto a park. Here they are getting their free dinner, however the best photographic opportunities were when they came out of the forest. Many thanks Ann.

More images next week, from over the summer months.