November 2011
Added new Gallery of Woodpecker images to Birds Gallery page. Also brought all the birds galleries together so things should be easier to find.
You'll find the new Birds Page Here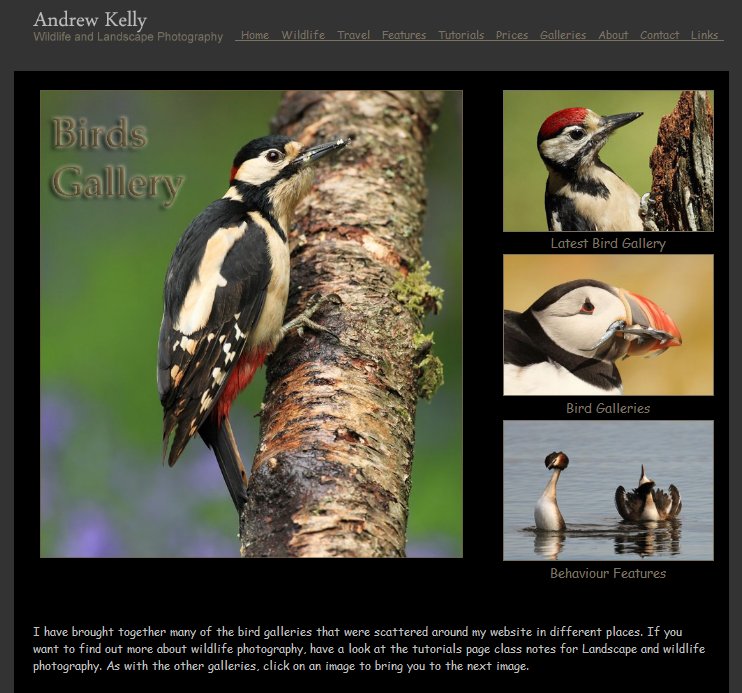 Irish Photographer Of The Year 2010 - Andrew Kelly
After being short-listed by Magazines Ireland, it was a real pleasure to receive this award in recognition of the photography I have done for IWT magazine during the year. The award covers 110 magazines in Ireland representing all types of magazines from Image, U, RTE Guide, Cara, Hot Press, Sky Magazine etc..